Industrial & Compressed Air Energy Audit Company in Southern California
For manufacturing, compressed air is a key component to getting products made and jobs completed. Often referred to as the "Fourth Utility", compressed air represents one of the largest and most frequent opportunities for energy reduction.
As specialists in compressed air systems since 1946, Q Air-California offers the most comprehensive energy efficiency programs and air compressor audits in Southern California to help lower business costs & improve overall system operations.
Why Choose Q Air-California for Air & Energy Audits in Southern California?
We utilize the best possible equipment currently in the industry for the most accurate diagnoses & results.
We are certified by SoCal Edison.
Our auditors are certified by DOE Qualified AirMaster+ Specialists and follow the guidelines set forth by the Compressed Air Challenge and Compressed Air Best Systems Practices.
We utilize high speed data loggers recorded in real time system parameters.
We monitor & evaluate performance over a 7-14 day period in order to provide a comprehensive analysis & pinpoint areas of improvement.
We can help you receive rebates from SoCal Edison as we work closely with them.
We have improved system efficiency in over 300 documented system audits.
To date, Q Air-California has saved its customers over 24.5MW in power and $2.9 Million (and counting)!
Q Air-California Can Also Implement Your Audit Recommendations!
Q Air-California has the capacity & resources to implement all of the recommendations provided in your thorough comprehensive analysis, which separates us from the many other companies that provide only auditing services.
"I received an audit from another company, can you help?"
Absolutely! If you have already received a thorough, comprehensive audit of your energy efficiency then we can help implement all of the recommendations provided. However, we may see other recommendations that may not have been initially provided.
Q Air-California can offer 5 levels of technical services to meet the individual needs of the customer. From the basic compressed air system walk-through to the full system audit and leak detection, our goal is always the same – help the customer to save money by providing equipment and services that produce the best results.
Starting with the supply side of the system, our specialists utilize high speed data loggers recorded in real time system parameters such as pressure, flow, kilowatts, amperage, dew point and air quality, depending upon customer requirements. You can count on us to provide a thorough and definitive compressed air energy audit that not only identifies areas of concern, but also gives a complete turnkey solution with ROI analysis.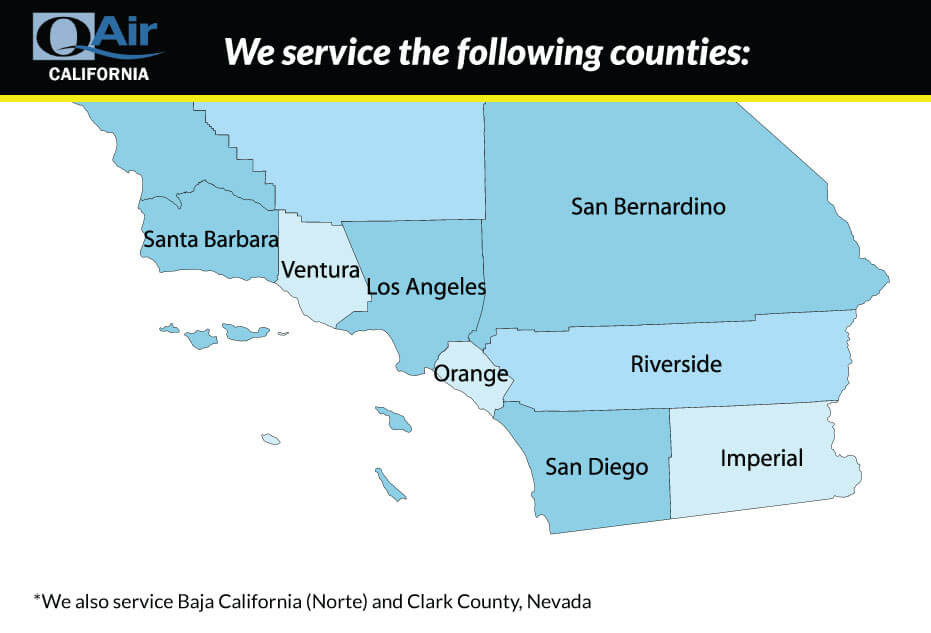 Information collected during the monitoring period is analyzed and included along with a comprehensive report which includes the following information:
Current System Operating Costs
Complete Supply Side System Analysis
Areas of Opportunity on the Demand Side
Potential Energy & Cost Savings
Turnkey Corrective Actions with ROI Analysis
Supporting Recorded Data
Possible Energy Rebate Programs
Call us @ 888.311.7247 to see if you qualify.
Do You Qualify?
We have provided a document below to help determine whether or not you qualify.
Download Q Air-California Jobsite Worksheet
No two compressed air systems are alike, and it takes an experienced auditor to effectively assess and identify areas of improvement. This is not a simple matter of connecting a black box to record data and spit out a summary report that says buy the biggest VFD compressor. In fact, depending on the complexity of the compressed air system, it requires the measurement of various power, pressure, and flow components over time and the ability to accurately analyze the data with the best software in the industry. Our objective is to provide the expert assistance needed to maximize system performance, lower operating costs, and increasing system reliability.