Q Air-California is an authorized distributor of industrial air compressor parts and systems covering the whole of Orange County and California.
We stock a variety of air compressors parts and systems from popular brand names in the market and deliver across Orange County and the surroundings.
We have built a strong reputation as being able to meet the needs of clients through exceptional services and quality air compressor repair service. Our business has grown in strength due to referrals from our repeat clients who often return to us for extended or new air compressor repair service.
Why Choose Us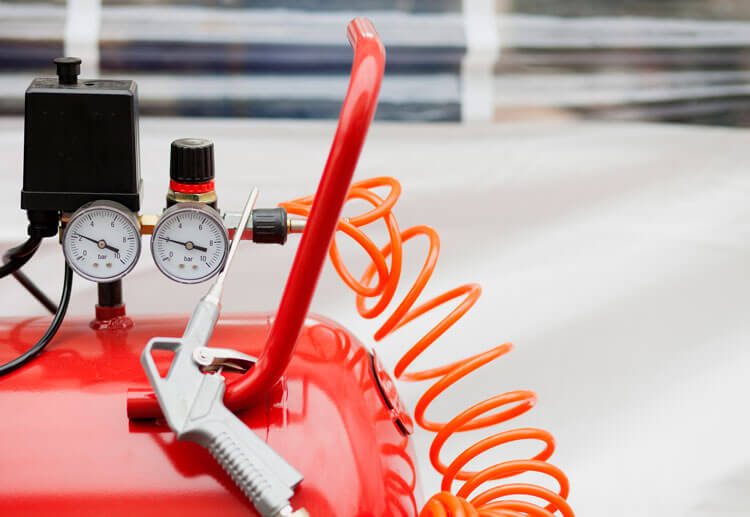 Q Air-California Has Decades of Experience
Our clients come to us because we have the experience and expertise to direct them to the best options that optimize their business production as well as their budget. We are the premier suppliers & distributor of air compressor systems, replacement parts, pumps, components, and accessories.
Q Air-California Industrial Air Compressor Repair is a 24/7 service
Our experience in the industrial air compressor industry has enabled us to understand unexpected situations that may occur such as broken part or systems. That's why we offer 24-hour air compressor in Orange Country to allow you to resume business production as soon as possible. We respond to emergency situations in the shortest time possible through our dedicated full-time experienced technicians.
Q Air-California Provides Energy Audit in Orange County
In addition to industrial air compressor repairs, Q-Air provides you with an effective energy audit to help you save money and improve the performance of the air compressors. With our experience and expertise, we can effectively assess your business's operation and recommend actions aimed at cutting energy costs and enhancing air compressor performance. Whether your air compressor is malfunctioning or is outdated and not performing to the expected productivity standards, you can rely on us to assist with the most effective energy audit.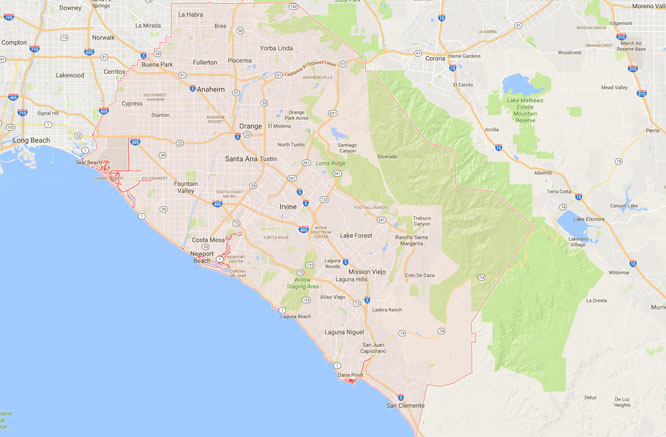 Industries We Service
Carpet
CNC routing tables
Contractor / Builder
Distribution/Logistics
Energy Exploration
Material Handling
Medical & Dental Labs
Motion Pictures
Paint/Rubber
Pharmaceutical
Plastics
Processing Facilities
Repair Facilities
Woodworking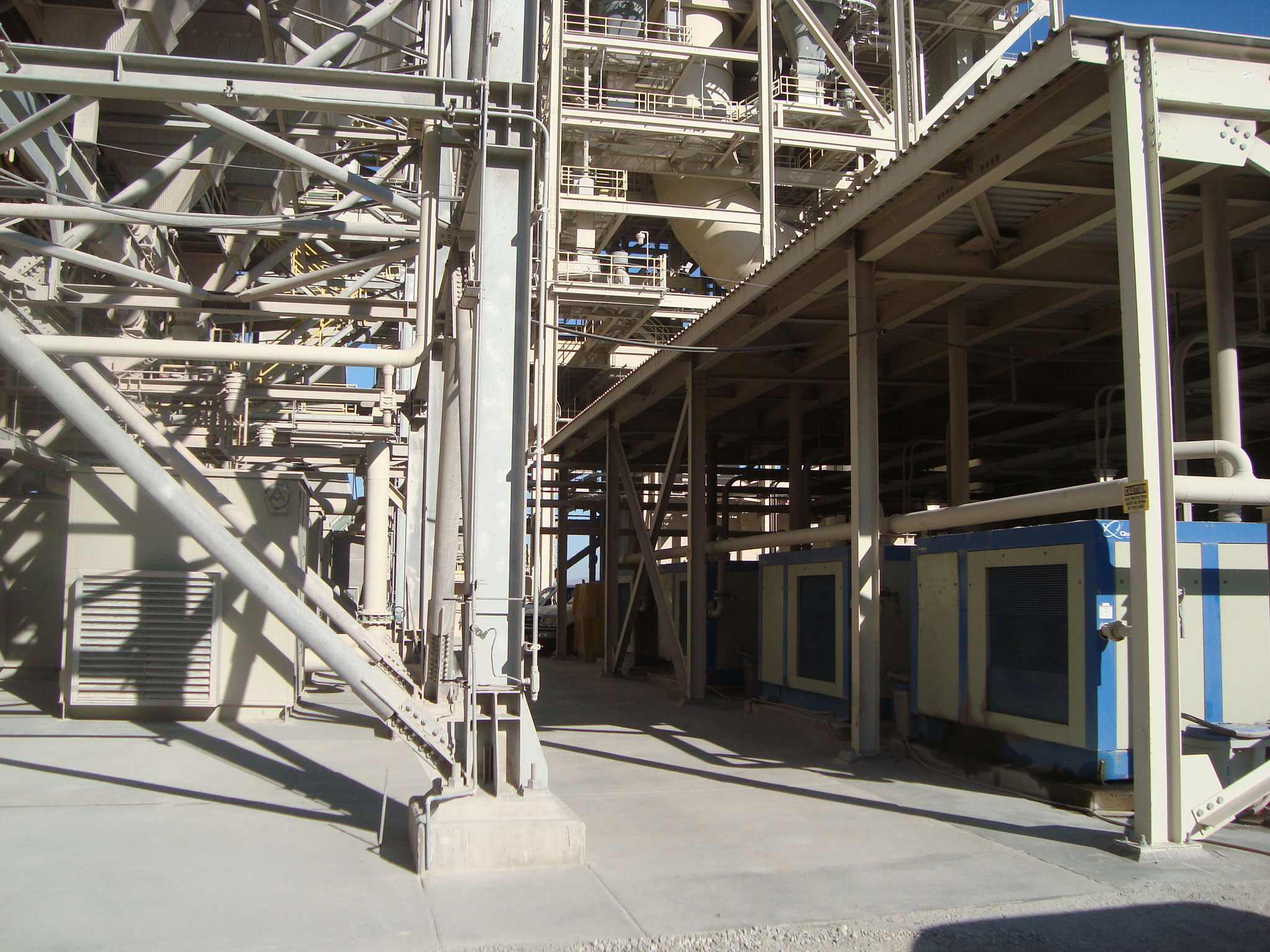 We Service All Types of Air Compressors and related accessories.
Q Air-California provides service to all types of air compressors and accessories including:
Oil flooded rotary screw compressors
Variable speed rotary screw compressors
Oil-free rotary screw compressors
Reciprocating compressors
Vacuum units
Refrigerated air dryers
Desiccant air dryers
Mist eliminators
Oil/water separators and condensate management
Electronic and no loss auto drains
Quincy air compressor repair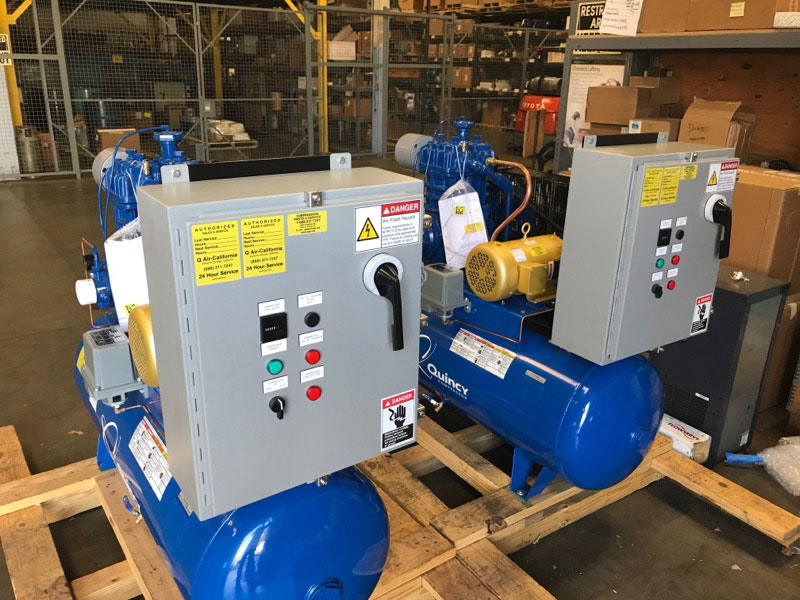 Ship it & We'll FIX It!
Q Air-California features a fully staffed, state-of-the-art repair facility that is well suited to complete all of your industrial air compressor needs. We repair almost all brands, types, and models of air compressor equipment.
Ship it to us, we'll fix it & then conveniently ship it back!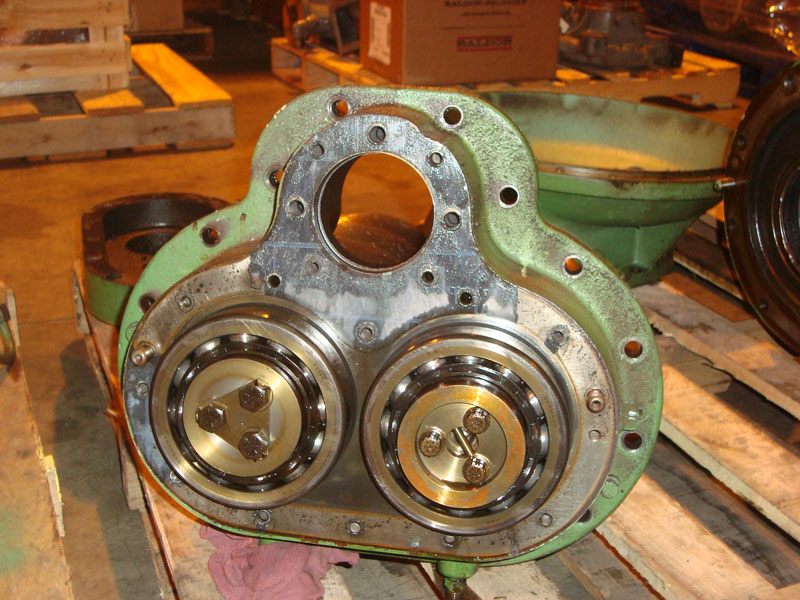 Q Air-California strives to achieve Total Customer Value Management (TCVM) through:
Prompt, courteous and professional service
Distribution of the highest quality market leading products
On-time delivery
Large local inventory to help reduce your inventory carrying costs, providing JIT inventory on commonly used parts
Maintaining competitive costs helping to reduce total cost of ownership
Continuously expanding our product and service offerings to satisfy the ever changing marketplace
Excellence in sales and service through qualified personnel
Continuously improving our methods and processes
Compliance with OSHA and related safety regulations
Increased MTBF through proper factory recommended maintenance
Request A Quote for Q Air-California In Energy Audit Orange County:
To request a quote for Orange County Industrial Air Compressor Energy Audit, please complete the form on this page.
Contact Us
Our team of experienced and dedicated technicians is keen to discuss your industrial air compressor repair and maintenance requirements. Contact us for more information on costs of air compressor parts and systems. Talk to us online or call our toll-free line 888.311.7247.