The oil & gas industry generally uses air compressors throughout the production process, from exploration and driving the drilling equipment to cleaning the pipeline and cementing.
The working environment is typically harsh, either in hot deserts where you need dust proof equipment with exceptional heat dissipation capabilities, or offshore where the equipment must deliver above average moisture and corrosion resistance and stable performance with zero leakage during oil exploration and drilling in the sea.
Moreover, oil exploration and drilling requires high pressure air compressor with huge displacement, with some projects using multiple units in parallel.
Q Air-California specializes in providing the best industrial air compressor products and professional service, repair, and overhauls for the Oil & Gas industry.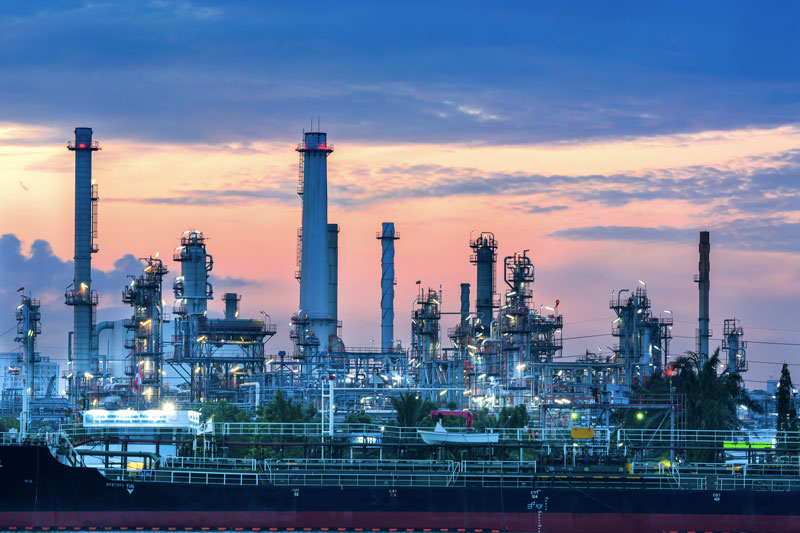 Compliance with Industry Regulations
We realize that you want your oil & gas company to be compliant with the new regulations and for this exact purpose, we provide you with the precise size of industrial air compressor you need.
Most applications employ reciprocating gas engine-driven compressors, with each compressor set having a power rating of 150kW to about 3,500 kW. The drive is typically powered by the gas being transported. But if the petroleum gas contains a significant amount of hydrogen sulfide, we can adjust the setup of gas flow vector in the drive and compressor.
Custom Air Compressor Solutions
Every company prioritizes safety, but this is much more critical for oil and gas companies. At Q Air California, we take the safety of your team, your equipment, and the environment very seriously. We are accredited and capable of supplying high or low pressure oil-free compressors according to your needs.
For exploration and drilling activities, Q Air can provide you with industrial air compressors that meet the tough requirements of all-weather conditions, from the humid and highly corrosive sea environment to the extreme temperatures in the 40 ℃ to +50 ℃ range that are characteristic of dry deserts.
If you need multiple air compressor units working in parallel, Q Air-California can deliver extensive connectivity and superior control of performance, allowing you to connect different types and brands of air compressors in parallel for smooth operation. We find this to be an effective way to boost the operating efficiency of the equipment and reduce the energy cost.
We can also design a series compressor system comprising centrifugal air compressors for early compression and reciprocating compressors for more compression to achieve the pressure necessary.
Why Choose Q Air-California Industrial Air Compressors for Oil and Gas?
At Q Air-California, we have a highly trained and experienced team of compressed air systems engineers who will help you design and install your specialized oil and gas compressor solution. We use the newest technological innovations, which boost our capability to deliver tailored and expandable solutions that meet your stringent requirements.
We will also advise you on how often you need to service and maintain your industrial air compressor system, and work with you to create a programme for regular maintenance service to ensure optimal performance and long-life of the equipment, and prevent major breakdowns and downtime.